Grenada's national dish is called "Oil down". It is a simple, delicious and robust dish, which is very popular in local restaurants. It's a hearty onepot meal of salted meat, chicken, dumplings, breadfruit, callaloo - made from young dasheen leaves and other vegetables. The whole thing is stewed in coconut milk, herbs and spices to add even more flavour.
RECIPE
INGREDIENTS
8-10 young dasheen
1 sprig celery, chive and thyme
2 medium carrots chopped
2 green peppers chopped
1 lb dumplings
2 tps tumeric (saffon)
1/2 lb Salt meat (pre-soaked overnight)
1 large Breadfruit peeled
2 cups coconut milk
1 medium onion chopped
METHOD

Wash and peel breadfruit. Cut into 8 sections.
Remove centre lengthways of each section and cut into half crosswise.
Wash and scrape meat, cut into pieces and rinse in lime juice and water.
Remove skins of onions, rinse and cut into small pieces.
Remove seeds of chilli peppers and cut into wedges.
Chop chives into small pieces.
Put salted meat into cold water, bring to the boil and drain.
Repeat 3 times to remove preserving saly.
Put to cook until just tender and drain.
Saute onions and garlic in hot oil until onions are pale yellow.
Add chive, thyme, flavouring pepper, salted meat and salt to taste.
Pour over 2 cups of coconut milk.
Add wedges of breadfruit, sugar, green hot pepper and cook until breadfruit absorbs liquid.
Add remaining coconut milk. Remove hot pepper.
Stir to blend well and cook at a reduced heat.
There should be no remaining liquid.
Serve hot
OTHER TRADITIONAL RECIPES:
ROCK BUN
INGREDIENTS
½ lb flour
3 – 4 oz sugar
4 oz butter or margarine
2½ tsp baking powder
1 egg
½ tsp vanilla
1 tsp mixed spice
½ cup dried fruits
¼ - ½ cup milk or water
METHOD
Sieve dry ingredients together. Add sugar.
Rub in fat using finger tips. Add fruit if used.
Beat egg and mix with vanilla and ½ of the milk.
Make a well in the centre of dry ingredients, pour in the liquid and mix.
Add more liquid if necessary to make a firm dough.
COCONUT DROPS
INGREDIENTS
1 cup grated coconut
4 oz sugar
2 oz melted margarine
8 oz flour
2½ tsp baking powder
1 egg optional
METHOD
Mix coconut and sugar, add melted fat and mix well.
Stir in flour and baking powder.
Mix to a sticky dough using a little water if necessary.
Drop batter onto greased baking sheet or muffin tins and bake at 325°F till brown.
PAWPAW FRITTERS
INGREDIENTS
1/3 cup grated scaled green pawpaw
1 Tbsp curry
1 cup flour
1 tsp salt
1 medium sized onion chopped finely
1 cup water
Oil for frying
METHOD
Combine pawpaw, curry powder, Flour, salt and other seasoning in a bowl
Add enough water to mix to a dropping consistency
Drop by spoonfuls into hot fat and fry till crisp and golden brown.
Drain on absorbent paper
Makes 16-20
CASSAVA PONE
INGREDIENTS
2 medium sweet cassava
1 small dried coconut
2 tbsp butter or margarine
6 oz sugar
¼ tsp spice and black pepper
½ tsp essence
¼ tsp salt
METHOD
Peel, wash, grate and mix the cassava and coconut together.
Work in the butter with a fork.
Add the other ingredients and enough water to bind stiffly.
Put the mixture into a greased dripping pan, where it should be about 1 inch thick.
Bake in a moderate oven until crisp and brown on top.

FRIED BAKES
INGREDIENTS
1 lb flour
1 tsp salt
4 tsp baking powder
1 tsp brown sugar
1 Tbsp oil
1 – 1½ cups water
Oil for frying
METHOD
Combine first 5 ingredients in a bowl.
Add just enough water to make a soft dough.
Knead on a floured board for about 5 minutes, then leave to rest for about 30 minutes.
Cut in pieces and roll each piece to 2" x 3" in diameter and ¼" thick.
Fry in hot oil. Turn to brown on both sides.
COO - COO POIS
INGREDIENTS
1 lb corn flour
1 small onion chopped
1½ tsp salt
2 Tbsp butter or margarine
3 red seasoning peppers chopped
5 – 6 cups stock, water or coconut milk
1 sprig thyme
½ - 1 cup cooked peas
METHOD
Boil onion with half of the liquid and salt for 1 minute.
Add the rest of the liquid to the corn meal and mix well.
Stir the cornmeal mixture into the boiling liquid till well blended; add thyme and pepper.
Cook over low heat stirring frequently until mixture becomes stiff and smooth and breaks away from the bottom of the pot cleanly.
Put into a greased dish and spread with butter.
GREEN PIGEON PEAS SOUP
INGREDIENTS
1½ lb green peas
2½ lb salt meat (soaked & scald)
2 – 4 cups coconut milk
8 – 10 cups water
½ - 1 lb dumplings
3 – 3 lbs ground provisions 9 sweet potato, yam, tannia etc)
1 large onion sliced
2 cloves garlic
2 sprigs chive and thyme
3 seasoning peppers chopped
8 – 10 whole cloves or ¼ tsp ground clove
Salt and pepper to taste
METHOD
Clean peas and boil with meat ,cloves and coconut milk till peas is tender.
Prepare vegetables and add to pot with other ingredients.
Cook on low heat till done. Add more water if necessary.
LEAVEN BREAD
INGREDIENTS
2 oz leaven
4 lbs flour
6 oz shortening
1 Tbsp salt
Water
METHOD
Sift the flour and salt together.
Make a well in the centre; add the leaven and sufficient water to make a stiff dough.
Knead well until dough is smooth and elastic. Set aside to rest.
Knead again, cut into convenient sizes, knead each piece and set to rise again.
Roll out, place on greased sheets.
Prove. Bake in a moderately hot oven.
To make leaven: blend 6 oz water and 2 oz flour in a bowl till smooth. Cover and set aside for about two days or until mixture looks bubbly.
To mix bread: add 2 ozs of the flour to be used to the leaven and beat well. Cover and set aside in a warm place until mixture rises and has about doubled its mark in the container.
.
FONTE
INGREDIENTS
2 lbs flour
2 tsp caramelized sugar
2 tsp baking powder
2 tsp baking soda
1 – 1¼ lbs brown sugar
1½ tsp grated fresh ginger
METHOD
Boil sugar with ½ cup water and ginger for about 5 minutes and allow to get quite cool. Sift together flour baking powder and baking soda. Pour cooled liquid into the dry ingredients.
Mix to a soft pliable dough. Knead lightly on a floured board roll our ½ inch to ¾ inch thick. Cut with a cookie cutter and place on a greased sheet. Just before baking baste with cold water
Bake in a moderately hot oven.
COCOA TEA
INGREDIENTS
12 oz grated cocoa
1½ cups water
1 cup coconut milk
1 tsp flour
1 bay leaf
1 cinnamon stick
1 lime peel
Pinch of salt
METHOD
Put water salt, bay leaf, cinnamon and lime peel to boil.
Add cocoa and boil until dissolved. Mix flour to a smooth paste in a little of the coconut milk.
Add remaining coconut milk and flour paste to cocoa.
Boil uncovered for about 10 minutes or more. Stir occasionally. Sweeten to taste and serve hot.
SWEET POTATO PONE
INGREDIENTS
2 lbs sweet potato
¼ lb grated pumpkin
2 - 2½ cups coconut milk
1 oz melted margarine
½ cup sugar
½ cup raisins
1/2 tsp vanilla
2 Tbsp flour or small grated tannia
½ tsp each cinnamon, ginger & black pepper
Gated rind of 1 lime
METHOD
Peel wash and grate potatoes.
Mix other ingredients with grated potato and stir till sugar melts.
Pour the mixture into greased tins and bake till brown and firm in a slow oven.
About 50 – 60 minutes.
COCONUT BAKES
INGREDIENTS
1 lb flour
1 tsp salt
5 tsp baking powder
2 oz margarine
2 Tbsp sugar
1/3 cup coconut milk
¾ cup grated coconut
METHOD
Sift flour, salt and baking powder together.
Rub in margarine then stir in sugar and grated coconut.
Add water and mix to firm dough.
Knead lightly on a floured board and rest for 15 - 20 minutes.
Using rolling pin roll into circular shape about ¾ inch thick.
Decorate with fork or knife marks and bake on a greased baking sheet at 350 °F till brown, 20 - 30 minutes.
FISH CAKES
INGREDIENTS
8 oz flour
1- 2 tsp baking powder
¼ cup chopped chive and thyme
½ lb salt fish
½ cup water
Hot pepper to taste
Oil for frying
METHOD
Scald salt fish, remove bones and flake finely.
Combine first five ingredients and mix well.
Adjust salt.
Drop by spoonfuls in hot oil and fry until brown on both sides.
CONKIE
INGREDIENTS
1 lb corn flour
1 oz melted shortening
1½ oz melted margarine
3 – 4 cups coconut milk
1½ - 2 cups sugar
1 tsp vanilla
4 oz pumpkin grated
4 oz sweet potato grated
1 tsp ground nutmeg
½ tsp salt
½ tsp cinnamon
3 – 4 oz raisins
½ tsp white pepper
Banana leaves and string to tie
METHOD
Quail banana leaves over flame to make it pliable.
Combine all ingredients except coconut milk and melted margarine, and mix thoroughly.
Add coconut milk and melted margarine; mix till smooth.
Place about 2 Tbsp mixture, onto each leaf, fold edges to make a neat parcel and tie securely.
Cook in boiling water till they are firm
STEWED SALTFISH (Gravy)
INGREDIENTS
½ lb salt fish
1 Tbsp flour
1½ cups water
2 tomatoes chopped
2 Tbsp cooking oil
6 small ochroes (optional)
1 sprig chive & thyme
1 onion sliced
Pepper to taste
METHOD
Soak salt fish. Remove skin and bones.
Pour boiling water over and let stand for a few minutes.
Drain and flake
Heat oil in a saucepan, and sauté onion, chive, thyme and tomato. Stir in flour and cook for 1 minute. Add water saltfish and ochro. Cook for 20 minutes.
BREADFRUIT COO-COO
INGREDIENTS
1 breadfruit
2 tsp salt
2 cups water or stock
1 onion chopped
¼ lb salt meat
2 Tbsp margarine
1 bouquet garni
METHOD
Peel wash and slice breadfruit. Boil breadfruit with salt meat and just enough water to cover. When soft take from heat and crush smooth with a potato masher then with a heavy wooden spoon, adding stock as necessary. Stir in some of the margarine and place in a greased dish when smooth.
OCHRO SLUSH
INGREDIENTS
8 – 12 ochroes
¼ lb salt fish
1½ - 2 cups water
1 onion chopped
Pepper to taste
METHOD
Wash salt fish and flake.
Wash top and tail ochroes.
Bring water to a boil and add
Salt fish, ochro, pepper and onion.
Cook slowly add pepper and salt if necessary.
When cooked remove from fire and swizzle.
Serve with coo- coo, rice, or pound breadfruit
ZABOCA AND FARINE (AVOCADO)
INGREDIENTS
1 Avocado
Farine
Chopped, steamed sweet peppers
Salt and black pepper to taste
METHOD
Crush the avocado, and mix with farine to a smooth paste.
Add salt, black pepper and pieces of steamed sweet pepper.
Serve as a snack.
FARINE IN THE POT
INGREDIENTS
manioc peeled and washed
salt
METHOD
Grate manioc and add a little water.
Wring in a cloth until very dry.
Sieve and add salt.
Heat pot for a few minutes and then grease.
Add the mixture and stir steadily over low heat until crisp
TANNIA PORRIDGE ( LOG)
INGREDIENTS
2 -3 m3dim sized tannias
¼ tsp cinnamon or 1 small piece cinnamon stick
1 bayleaf or pinch of nutmeg
2 cups milk (coconut milk may be used)
1 cup water
Local Snack Foods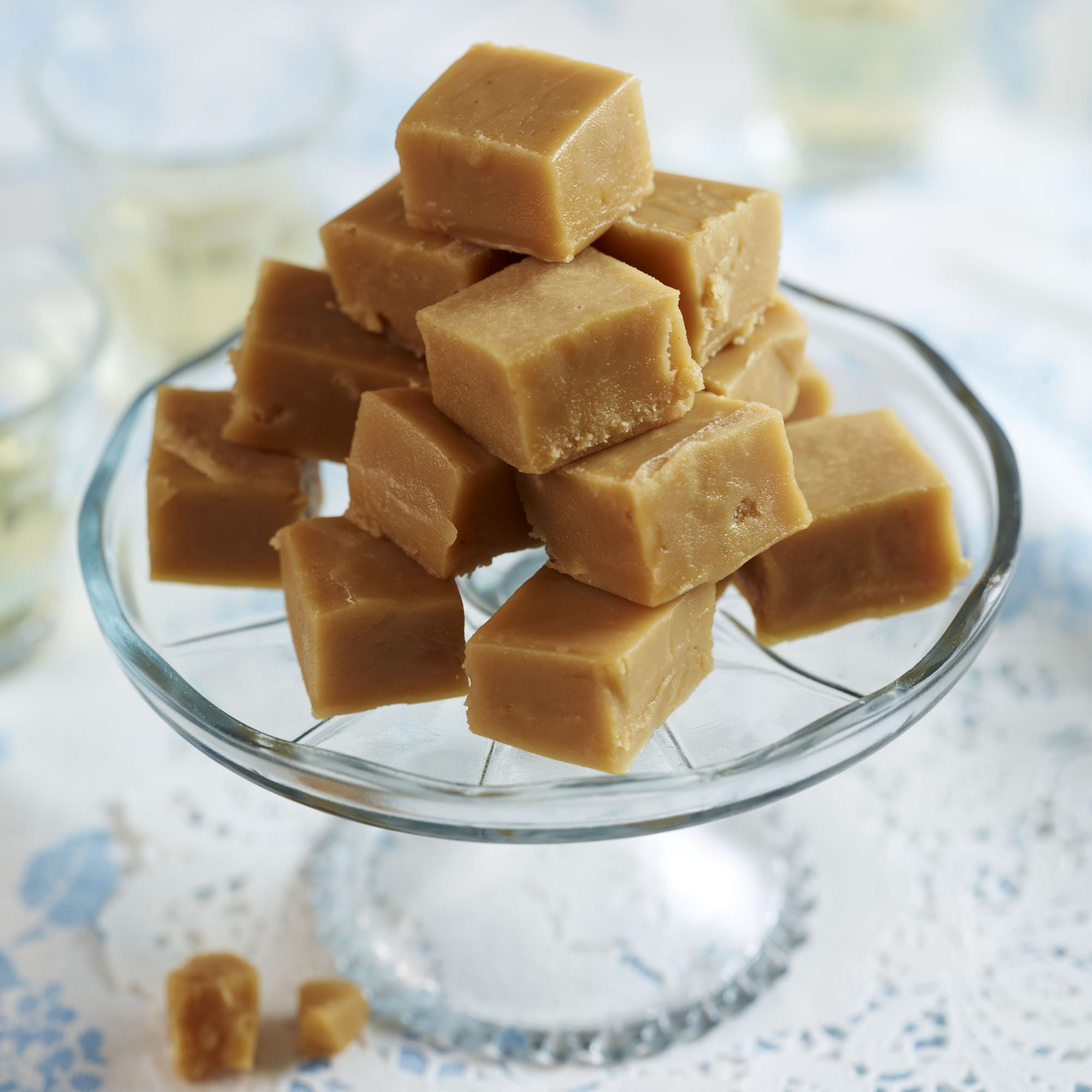 Fudges – coconut, ginger, lime
Coconut Chip Chip
Coconut Tuloons
Jams & Jellies – mammy apple, banana, guava, nutmeg
Sweet Potato Stew
Roast Bread Fruit, Bluggo, Sweet Potato